About Us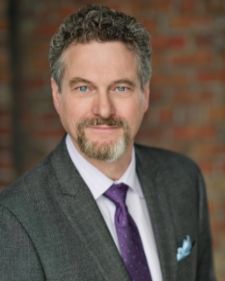 Theodore Henderson MD, PhD is the founder of Neuro-Luminance Brain Health Centers, Inc. and director of The Synaptic Space. He has extensive training and experience to the practice of Psychiatry and brain sciences. He trained in Psychiatry at the prestigious Barnes/Jewish Hospitals at Washington University/St. Louis and Child & Adolescent Psychiatry at the University of Colorado. He also has training in Radiology, Nuclear Medicine, and the genetics of psychiatry. He established his private practice in Centennial Colorado in July of 2000. He has achieved an advanced level of understanding of psychopharmacology, referred to as Master Psychopharmacologist. Dr. Henderson lectures regularly and has written or published on unique treatment approaches to depression, chronic fatigue, ADHD, and anxiety. He also has taught courses on neuroimaging. He is a guest editor for a number of journals, including JAMA, Journal of Neuropsychiatry, and the Journal of Nuclear Medicine. Dr. Henderson brings a unique blend of expertise in psychopharmacology, neurobiology, neuroimaging and an understanding of human nature to the practice of psychiatry.
Dr. Henderson attended medical school at Saint Louis University School of Medicine. He was awarded a Saint Louis University Community Service Award, Commendations from nearby school districts, and an award from the American Medical Student Association, as well as a Departmental Award from the Department of Community/Family Medicine and a Weis Humanitarian Award, all related to his community work in child abuse prevention. During graduate school and medical school, Dr. Henderson published numerous research studies. He published 9 articles, 1 book chapters, and 27 abstracts about his research in brain development. While a medical student, Dr. Henderson wrote two research grants (as part of program project grants). Both were funded. He continued conducting research at Saint Louis University and Washington University throughout his residencies. Dr. Henderson trained for one year in Radiology, focusing on neuroimaging and pediatrics. With this strong base, he then undertook a residency in Psychiatry, In 1997, he was awarded the National Institute of Mental Health Outstanding Resident Award for his ongoing work in child abuse prevention and his neurobiological research.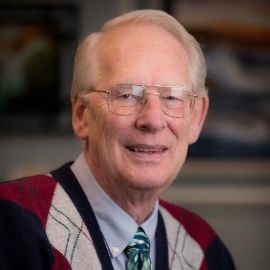 Larry D. Morries brings a distinguished 30-year career studying and treating the brain and body through his private practice in Colorado. As NLF's co-founder, his chiropractic expertise is complemented with extensive study of near infrared-light therapy applications, clinical radiology, clinical neurology and sports injury and rehabilitation.
In practice since 1973, Morries has contributed extensively to both chiropractic and medical professions throughout his career. He is a recognized expert often called upon for review services, treatment utilizations, and documentation presentations. In recent years, he has guided the Colorado State of Colorado Workers Compensation Board with a review of treatment guidelines for Chronic Pain, and Complex Regional Pain Syndrome, Shoulder Pain, Low Back Pain, Traumatic Brain Injury, and was asked to present in 2016 on Thoracic Outlet Syndrome.
Other professional involvements include:
Colorado Chiropractic Association, Board member, President in 1982, Chairman in 1984
Colorado Chiropractic Society, Vice President and Secretary in 1995-2004 • Colorado Chiropractic Journal Club, Chairman, since 2008
Recipient of United States, Presidential Appointment since 1998, in his community.
Morries has continued his study of the human body and brain with postgraduate work in Neurodiagnostic testing at the American Academy of Neurology, and Harvard Medical School- Massachusetts General Hospital. He is also educated on Spinal Mechanics at Chicago Rehabilitation Institute. He earned a DC degree from Logan Chiropractic College, with recognition as Student Clinical Director, Teaching Assistant in Radiology.
Morries is most proud of his research papers and awards, in America Academy of Pain Medicine, Sciatic and Suprascapular Nerve Blocks with Dr. Steve Gulevich, MD. He was asked to share two Poster presentations at the North American Laser Foundation in 2011 on Low Back Pain, plus Polyneuropathy treatment with Laser (NIR) therapy. His Podium Presentation and publication on Hip dysplasia, in American Board of Chiropractic Sports Physicians®. Additionally, he has given presentations abroad at State of Chiropractic Research, Foundation of Chiropractic Education and Research, in Bournemouth England and Vancouver, BC, Canada.